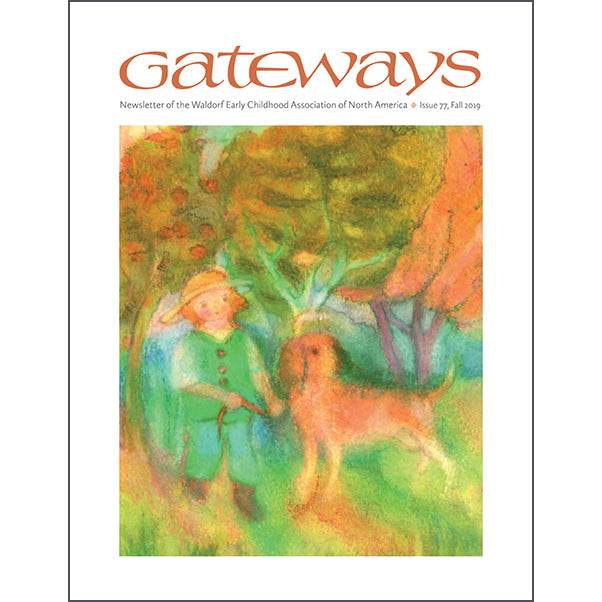 WECAN
Gateways Issue 77
Sale price
$15.00 USD
Regular price
Issue 77 of Gateways Newsletter, published in Fall 2019.
Focus—"Will Act"
Highlights include:
Joan Almon: Recollections of Her Life and Legacy, compiled by Nancy Blanning
Joan Almon: The Origin of My Inspiration by Laurie Clark
Report Writing: Challenges and Opportunities by Ruth Ker
Sensory-motor Enhancement on a Budget by Kathy Rinden
Building the Jungle Gym by Bronwen David
Children Learning to Work: Privilege or Punishment? by Barbara Klocek
Dancing with the Snowmaiden by Christy Field
Note that a Gateways subscription is also included with WECAN Individual Membership, which confers additional benefits.