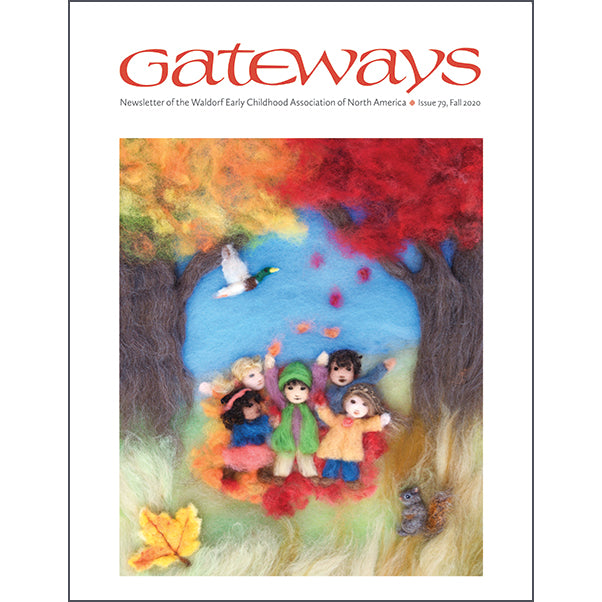 WECAN
Gateways Issue 79
Sale price
$15.00 USD
Regular price
Issue 79 of Gateways Newsletter, published in Fall 2020.
The theme of this issue is Building Relationship.
Highlights include:
Dismantling Racism Is the Call of Our Times by Lynn Turner
Thoughts on Diversity by Leslie Woolverton 
Internalized Racism and the Imitative Nature of the Young Child by Magdalena Toran
Respect for the Individual and Cultivating Community by Dawn Warfeld
Respecting Diversity and Finding Unity in a Waldorf School by Jeffrey Kane
Hope, a Tonic for the Future by Laurie Clark
Developing Inner Eyes to See by Carol St. John
"Collecting our Children" in Waldorf Schools by Gail Nielsen
Like a Butterfly: Acknowledging a Child's Death by Allison Reznik
Note that a Gateways subscription is also included with WECAN Individual Membership, which confers additional benefits.