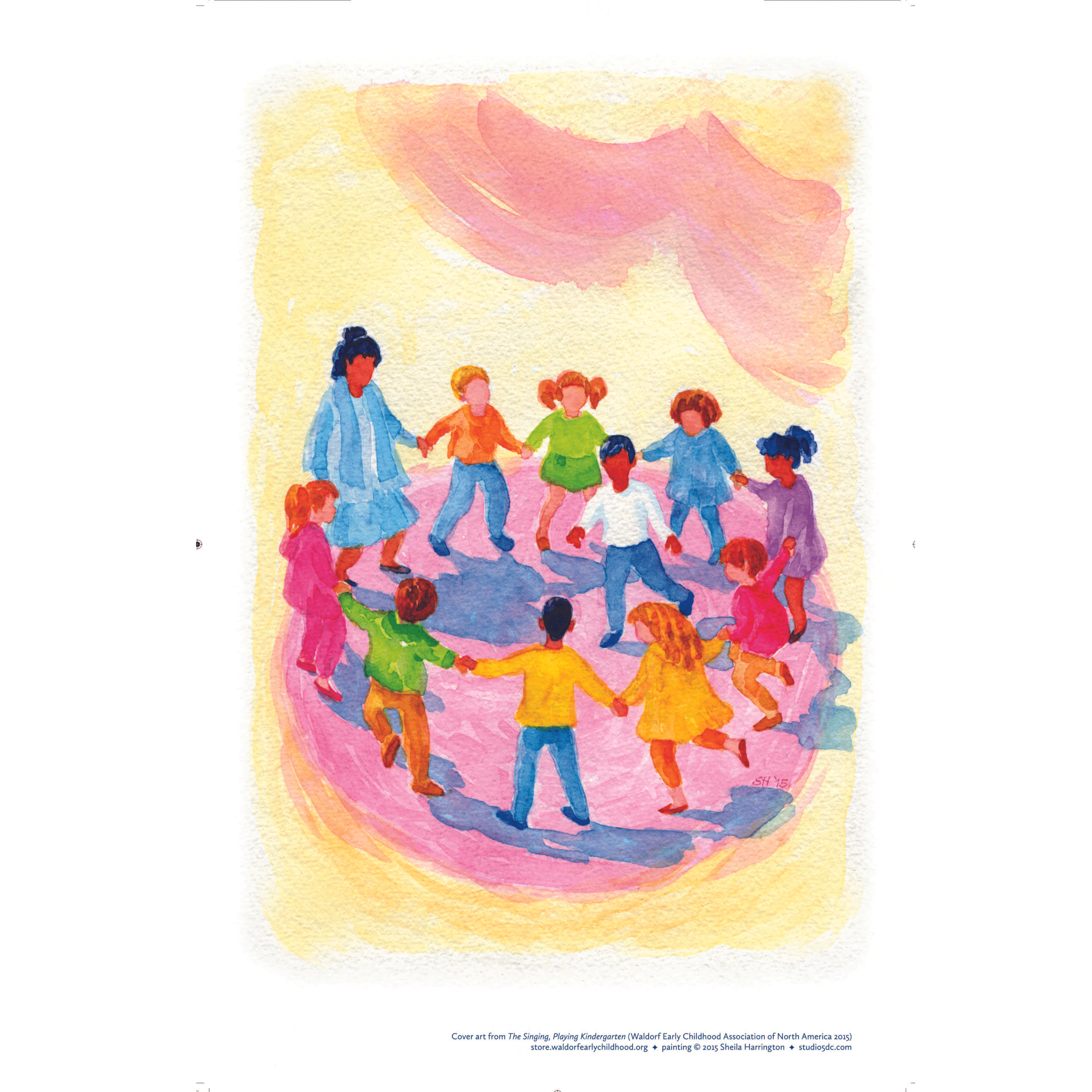 Waldorf Early Childhood Association of North America
The Singing, Playing Kindergarten - WECAN Cover Art Prints for Home and Classroom
Sale price
$10.00 USD
Regular price
Cover art for The Singing, Playing Kindergarten by Daniel Udo de Haes.
Created for WECAN by Sheila Harrington to support the Waldorf early childhood curriculum, these art prints offer new versions of some of our favorite book covers, specially designed for classroom or home decoration. Rich images celebrate the inclusiveness, the creative play, and the joy of the Waldorf early childhood classroom. Offered in a standard 11 x 17–inch format, full-color and suitable for framing.
Also available: cover art prints for Merrily We Sing and Waldorf Early Childhood Education: an Introductory Reader; cover art 3-print set.
Full color art print, 11 x 17 inches.